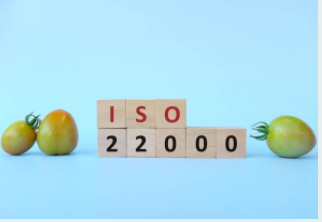 Unlocking IT Success: Strategies to Grow Your Tech Business
Unlocking IT Success: Strategies to Grow Your Tech Business
In the ever-evolving landscape of information technology (IT), growing your tech business requires a blend of strategic planning, innovation, and the ability to adapt to changing market dynamics. Whether you're an IT startup or an established company, these strategies can help you scale your business and achieve sustainable growth.
Building Strong Foundations: Planning Your IT Business Growth Strategy
Successful growth starts with a solid strategy. Here's how to lay the foundation for your IT business's expansion:
Market Analysis: Conduct thorough market research to identify trends, opportunities, and gaps in the IT industry. Understand your target audience's needs and pain points.
SWOT Analysis: Assess your IT business's strengths, weaknesses, opportunities, and threats. This analysis will help you identify areas for improvement and potential growth avenues.
Clear Vision and Goals: Define a clear vision for your IT business. Set SMART (Specific, Measurable, Achievable, Relevant, Time-bound) goals to guide your growth efforts.
Business Plan: Develop a comprehensive business plan that outlines your growth strategy, financial projections, and marketing tactics. A well-structured plan is crucial for securing funding and staying on course.
Innovation Culture: Foster a culture of innovation within your IT business. Encourage employees to suggest and implement creative solutions that can differentiate your services.
Scaling Up: Expanding Your IT Business's Service Offerings
Expanding your service offerings is a key growth strategy in the IT sector. Consider these steps:
Diversification: Explore related IT services that complement your current offerings. For example, if you provide software development, consider adding cybersecurity or cloud services.
Specialization: While diversification is valuable, specialization can also be a growth strategy. Become an expert in a specific niche within the IT industry, such as healthcare IT or e-commerce solutions.
M&A and Partnerships: Explore mergers and acquisitions (M&A) or strategic partnerships with other IT firms to expand your capabilities and market reach.
Customer Feedback: Listen to your clients' feedback and requests. Tailor your services based on their evolving needs and pain points.
Training and Certification: Invest in training and certifications for your team to stay updated with the latest technologies and trends. Certified professionals often instill confidence in clients.
Effective Marketing and Client Acquisition for IT Businesses
To grow your IT business, you must effectively market your services and acquire new clients. Here are some strategies:
Online Presence: Maintain a strong online presence through a professional website, active social media profiles, and regular content creation. Showcase your expertise through blog posts, case studies, and whitepapers.
Networking: Attend industry conferences, webinars, and networking events to connect with potential clients and partners.
Referral Programs: Implement a referral program that incentivizes satisfied clients to refer new business to you.
Content Marketing: Create valuable content that addresses common IT challenges and solutions. Share this content through email marketing and social media to position your business as an industry thought leader.
SEO and SEM: Optimize your website for search engines (SEO) and consider pay-per-click advertising (SEM) to improve your online visibility and attract organic traffic.
Achieving ISO 20000 Certification: Elevating Service Quality in IT
ISO 20000 is an internationally recognized standard for IT service management (ITSM). Achieving ISO 20000 certification signifies your commitment to delivering high-quality IT services. Here's why it's worth considering:
Service Excellence: ISO 20000 emphasizes the importance of service excellence and continual improvement. Implementing its principles can lead to enhanced service quality and customer satisfaction.
Operational Efficiency: The standard promotes efficient IT service management processes, which can result in cost savings and streamlined operations.
Risk Reduction: ISO 20000 incorporates risk management practices, helping IT businesses identify and mitigate potential service disruptions.
Market Credibility: ISO 20000 certification can boost your credibility and competitiveness in the IT market. Many clients prefer working with ISO-certified providers.
Client Trust: Clients often trust ISO-certified IT service providers more, knowing that their services are aligned with international best practices.
Process Alignment: ISO 20000 certification requires aligning IT processes with business goals, ensuring that your IT services contribute to overall business success.
People and Talent Management: Nurturing IT Professionals for Success
The success of your IT business depends on your team. Here's how to nurture talent and create a thriving work environment:
Continuous Learning: Invest in ongoing training and development opportunities for your IT professionals. Encourage certifications in relevant areas like cybersecurity, cloud computing, or project management.
Mentoring and Coaching: Implement mentoring and coaching programs to help junior IT professionals grow and learn from experienced team members.
Recognition and Rewards: Recognize and reward outstanding performance to motivate your team and foster a positive work culture.
Work-Life Balance: Promote work-life balance to reduce burnout and improve employee satisfaction. A well-balanced team is more likely to contribute to your business's growth.
Diversity and Inclusion: Embrace diversity and inclusion in your workplace to encourage fresh perspectives and ideas, which can drive innovation and growth.
Financial Management for IT Business Growth
Financial management plays a pivotal role in the growth of IT businesses. Efficiently managing your finances can provide the necessary resources to invest in technology, talent, and expansion. Here are essential financial strategies:
Budgeting: Create a detailed budget that outlines your revenue, expenses, and profit projections. A well-structured budget helps you allocate resources wisely and track financial performance.
Cash Flow Management: Monitor your cash flow closely to ensure you have sufficient working capital for daily operations and growth initiatives. Consider working with a financial advisor or using software to assist with cash flow forecasting.
Investment Planning: Identify strategic areas for investment, such as upgrading your technology infrastructure, expanding your service offerings, or entering new markets. Make informed investment decisions that align with your growth objectives.
Profit Margins: Analyze your profit margins for different services or products. Focus on those with higher margins to maximize profitability. Conversely, consider revising or discontinuing low-margin offerings.
Debt Management: If your IT business carries debt, manage it responsibly. Explore options for debt consolidation or refinancing to lower interest rates and reduce financial stress.
Revenue Diversification: Avoid over-reliance on a single client or service. Diversify your revenue streams to mitigate risks associated with client loss or market shifts.
Financial Reporting: Implement robust financial reporting systems to track key performance indicators (KPIs) and assess the financial health of your IT business. Regularly review financial reports to identify areas for improvement.
Tax Planning: Work with a tax professional to optimize your tax strategy. Tax planning can help you reduce your tax liability and free up iso 20000 certification for growth initiatives.
Contingency Planning: Prepare for unexpected financial challenges by establishing contingency plans. Having a financial safety net can help your IT business weather economic downturns or unforeseen disruptions.
Profit Reinvestment: As your IT business grows, consider reinvesting a portion of your profits into expansion, research and development, or talent acquisition. Strategic reinvestment can accelerate your growth trajectory.
Monitoring and Adaptation: Staying Agile in IT Business Growth
Finally, one of the most crucial aspects of growing your IT business is staying agile. Continuously monitor your progress and adapt your strategies as needed:
Key Performance Indicators (KPIs): Define and track KPIs that align with your growth objectives. Regularly assess your performance against these metrics and make adjustments accordingly.
Client Feedback: Listen to client feedback to identify areas for improvement and innovation. Tailor your services to meet evolving client needs.
Competitive Analysis: Keep a close eye on your competitors and market trends. Identify opportunities to differentiate your IT business and stay ahead of the competition.
Technology Advancements: Embrace emerging technologies that can enhance your service offerings and operational efficiency. Stay updated with the latest IT trends and innovations.
Feedback Loops: Establish feedback loops within your organization to foster communication and collaboration. Encourage employees to contribute ideas for improvement and innovation.
Strategic Partnerships: Explore partnerships with other IT businesses, technology vendors, or industry associations. Collaborative efforts can open new growth avenues.
Risk Management: Continually assess and mitigate risks that could impede your growth. Develop contingency plans to address potential challenges.
Remember that IT business growth is an ongoing journey that requires adaptability and a commitment to excellence. By implementing these financial and strategic management practices, you can position your IT business for sustained growth and long-term success in the dynamic world of technology.
In conclusion, growing your IT business requires a strategic approach that encompasses planning, service expansion, marketing, certification, and talent management. By aligning your efforts with these strategies and staying adaptable in a dynamic industry, you can unlock the full potential of your IT business and achieve sustained growth.