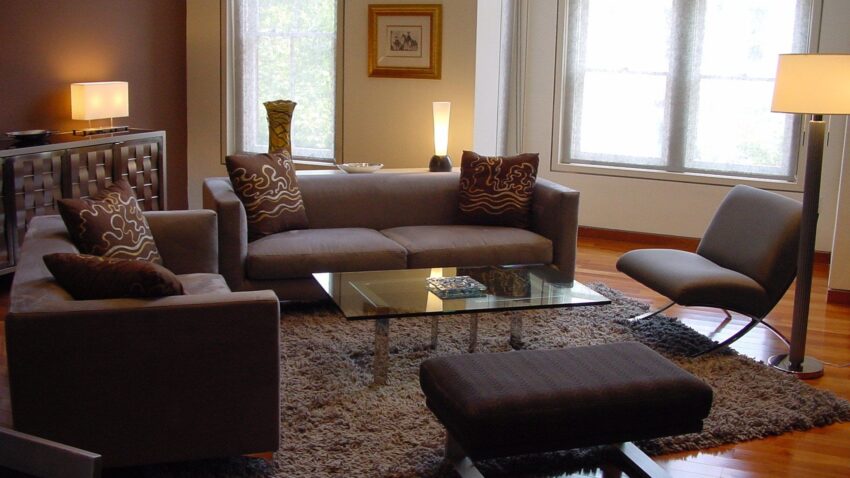 Sofa Feng Shui: Arranging Your Furniture for Positive Energy Flow
Sofa Feng Shui: Arranging Your Furniture for Positive Energy Flow
Feng Shui, an ancient Chinese practice, is all about creating harmony and balance in your living spaces. It emphasizes the flow of energy, or "chi," to promote well-being, happiness, and prosperity. Your living room, often centered around the sofa, plays a vital role in this practice. In this guide, we'll delve into the world of Sofa Feng Shui, exploring how to arrange your furniture for positive energy flow and a harmonious living space.
Understanding Feng Shui Principles
Feng Shui is rooted in the belief that the arrangement of your surroundings can impact your life's energy. Here are some key principles to keep in mind:
1. The Command Position
In Feng Shui, the "command position" is crucial. It means placing your sofa where you have a clear view of the room's entrance, but not in line with the door. This position allows you to see who's entering while feeling secure and in control.
2. Balancing Elements
Feng Shui incorporates the five elements: wood, fire, earth, metal, and water. Your living room should have a balance of these elements to create harmony. Your sofa's material and color can represent these elements.
3. Clear Pathways
To ensure smooth energy flow, keep pathways clear. Avoid clutter and obstacles that may disrupt the chi's movement. This is particularly important around your sofa.
Choosing the Right Sofa
The first step in Sofa Feng Shui is selecting the right sofa for your space. Consider a bed settee with storage to combine functionality with positive energy. Here's how your sofa choice can align with Feng Shui principles:
1. Size and Proportions
Choose a sofa that suits the proportions of your living room. An oversized sofa in a small space can create a sense of crowding, while a small sofa in a spacious room may feel disconnected. Balance is key.
2. Material and Color
As mentioned earlier, the material and color of your sofa can represent the five elements of Feng Shui:
Wood: Wooden furniture represents growth and vitality. Opt for a sofa with wooden legs or accents.
Fire: Fire represents passion and energy. A red or orange sofa can bring in this element.
Earth: Earth represents stability and nourishment. Earthy tones like brown and beige are great choices.
Metal: Metal represents precision and clarity. Choose a sofa with metal details or a gray color to introduce this element.
Water: Water represents flow and adaptability. Blue or black sofas can embody the water element.
3. Comfort and Support
Your sofa should offer both comfort and support. A well-padded sofa with ample backrest and arm support ensures that you and your guests can relax and enjoy the space comfortably.
Arranging Your Sofa
Now that you've selected the perfect sofa, it's time to arrange it in accordance with Feng Shui principles:
1. Command Position
Place your sofa in the command position, where you have a clear view of the room's entrance. Ensure it's not directly in line with the door to avoid the direct flow of energy.
2. Balance Elements
Add decorative elements that represent the five Feng Shui elements. For example, wooden coffee tables, a fiery red throw, earth-toned cushions, metal accents, and a vase with flowing water can create a balanced energy in your living room.
3. Clear Pathways
Keep pathways around your sofa clear. Avoid clutter and ensure that there's enough space to move freely around the room. This allows the chi to circulate without obstruction.
Embracing Feng Shui Beyond Your Sofa
Feng Shui isn't limited to just the arrangement of your sofa. It's a holistic approach to harmonizing your living space. Here are ways to extend Feng Shui throughout your entire living room:
1. Balanced Lighting
Pay attention to your lighting. A well-lit room promotes positive energy. Mix ambient lighting with task lighting to create layers of illumination. Dimmer switches allow you to adjust the brightness, adding flexibility to your lighting design.
2. Sound and Music
Sound is another important aspect of Feng Shui. Soothing music or the gentle sound of flowing water from a fountain can enhance the atmosphere. Avoid harsh or jarring noises.
3. Personal Symbols
Incorporate personal symbols and items with positive associations into your living room. These could be family heirlooms, artwork that resonates with you, or sentimental objects. These items can infuse your space with positive energy.
4. Natural Elements
Bringing natural elements into your living room is a fundamental aspect of Feng Shui. Consider introducing elements like a small indoor water feature, a bowl of fresh fruit, or a piece of driftwood as decor.
5. Mirrors and Reflections
Mirrors can be strategically placed to reflect positive energy and light. However, avoid positioning mirrors to reflect negative or cluttered areas.
6. Maintaining Cleanliness
A clean and organized living room is essential for good Feng Shui. Regularly clean and declutter your space to ensure that energy can flow freely.
7. Personal Energy
Your own energy and intention play a significant role in Feng Shui. Approach your living room with a positive mindset, gratitude, and the intention of creating a harmonious space.
8. Consulting a Feng Shui Expert
For those who are deeply interested in Feng Shui and its principles, consulting a Feng Shui expert can provide personalized guidance. They can assess your living room and offer specific recommendations tailored to your needs and goals.
By embracing Feng Shui principles throughout your entire living room, you create an environment that fosters positive energy, balance, and well-being. It's
Additional Feng Shui Tips
Here are some extra tips to enhance the Feng Shui of your living room:
Natural Light: Let natural light flow into your living room. It brings positive energy and vitality.
Plants: Incorporate indoor plants to symbolize growth and life energy.
Mirrors: Place mirrors strategically to reflect light and create a sense of spaciousness.
Declutter: Regularly declutter your living room to maintain a clean and open environment.
Positive Art: Display artwork and decor that evoke positive emotions and energy.
By embracing Sofa Feng Shui principles and arranging your bed settee with storage strategically, you can create a living room that not only looks stylish but also promotes positive energy flow. Your living space becomes a sanctuary of harmony and well-being, where you can relax and thrive.
To buy furniture direct online you must be careful from scammers.
Please note that while Feng Shui principles have been used for centuries and can enhance your living space's energy, it's a belief system and should be approached with an open mind and personal interpretation.