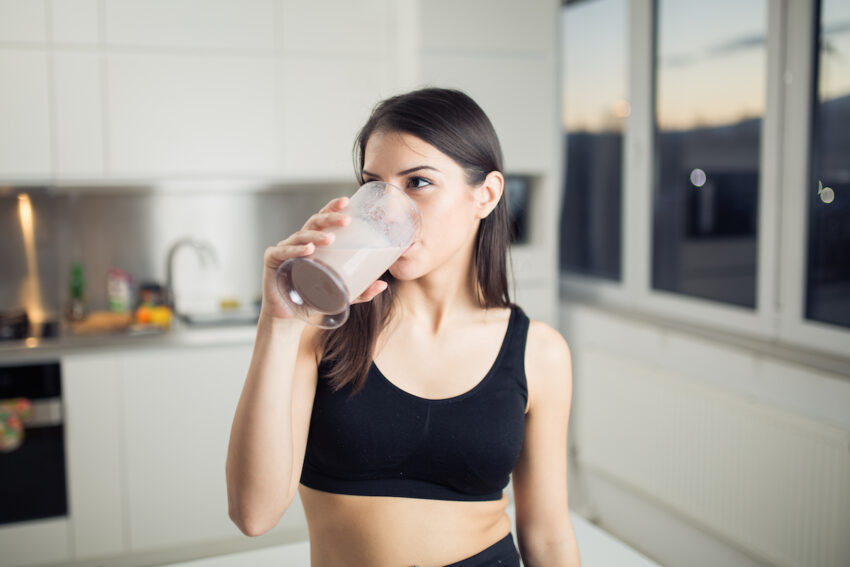 Best Milk to Gain Weight: A Comprehensive Guide
Best Milk to Gain Weight: A Comprehensive Guide
Introduction
When it comes to gaining weight healthily and sustainably, diet plays a crucial role. Many individuals struggle with being underweight and are in search of nutritious options to help them bulk up. One such dietary choice that has gained popularity is incorporating the right kind of milk into your daily routine. In this article, we will delve into the world of milk and explore the best types of milk to consider for best milk for gain weight
The Importance of Milk in Weight Gain
Before we dive into the specifics of which milk is best for weight gain, it's essential to understand why milk is a valuable addition to your diet. Milk is packed with essential nutrients, including proteins, healthy fats, vitamins, and minerals, making it an excellent choice for those looking to increase their calorie intake healthily.
The Role of Proteins
Proteins are the building blocks of muscle, and gaining weight isn't just about adding fat; it's also about increasing muscle mass. Milk contains high-quality proteins that aid in muscle growth and repair.
Healthy Fats
Healthy fats are crucial for overall health and energy. Milk, particularly whole milk, contains healthy fats that provide a concentrated source of calories to help with weight gain.
Vitamins and Minerals
Milk is rich in vitamins like A, D, and B12, as well as minerals like calcium and phosphorus, which are essential for overall well-being.
Types of Milk for Weight Gain
Not all milk is created equal when it comes to weight gain. Let's explore the best options available:
1. Whole Milk
Whole milk is an excellent choice for weight gain due to its higher fat content. One cup of whole milk contains around 150 calories, making it a calorie-dense option.
2. 2% Milk
2% milk strikes a balance between whole milk and skim milk. It provides some healthy fats while being lower in calories than whole milk.
3. Skim Milk
Skim milk, although lower in calories and fats, is still a good source of protein and can be included in a weight-gain diet for those who prefer lower-fat options.
4. Plant-Based Milk
For those who are lactose intolerant or prefer plant-based options, almond, soy, or oat milk can be viable alternatives. However, be sure to choose unsweetened versions to avoid excess sugars.
Best Milk for Weight Gain
Now, let's highlight the best milk options for gaining weight:
1. Whole Milk
Whole milk is the top choice for weight gain. It provides a balance of proteins, healthy fats, vitamins, and minerals, making it an excellent option for those looking to bulk up.
2. 2% Milk
2% milk is like whole milk but with a little less fat. It's still a good choice because it has essential nutrients and fewer calories.
3. Chocolate Milk
Chocolate milk tastes good and can help you gain weight. It has extra flavor, making it easier to drink more milk.
4. Homemade Weight Gain Shake
You can make your weight gain shake by blending whole milk with things like bananas, peanut butter, and protein powder. This is a fun way to get more calories.
Incorporating Milk into Your Diet
Now that we've discussed the best types of milk for weight gain let's consider how to incorporate them into your daily diet effectively:
1. Milkshakes and Smoothies
Blend your choice of milk with fruits, nuts, and a scoop of protein powder to create delicious and calorie-packed milkshakes or smoothies.
2. Cereal and Oatmeal
Pour milk over your cereal or oatmeal at breakfast. It's an easy way to eat more and gain weight.
3. Cooking and Baking
You can use milk in recipes, like making creamy sauces or baking cookies. This will give your meals more calories.
The Science Behind Milk and Weight Gain
To better understand how milk contributes to weight gain, let's take a closer look at the science behind it.
Milk and Protein Synthesis
Milk is an excellent source of high-quality protein. The proteins in milk, particularly casein and whey, are known for their ability to promote muscle protein synthesis. When you consume protein-rich milk, it provides your muscles with the necessary amino acids to repair and grow, which is essential for gaining weight in the form of lean muscle mass.
The Role of Healthy Fats
Healthy fats in milk are predominantly in the form of monounsaturated and polyunsaturated fats. These fats not only provide a dense source of calories but also play a role in regulating hormones that influence appetite and metabolism. Consuming healthy fats from milk can help increase your overall calorie intake, making it easier to achieve weight-gain goals.
Vitamins and Minerals for Health
While the focus here is on gaining weight, it's equally important to maintain good health during the process. Milk is a rich source of essential vitamins and minerals, such as vitamin D, calcium, and phosphorus. These nutrients are crucial for bone health and overall well-being. Gaining weight should not compromise your health, and milk ensures that you get the necessary nutrients for both goals.
Milk and Exercise: A Winning Combination
If you're looking to gain weight and build muscle, incorporating milk into your post-workout routine can be highly beneficial. After a strenuous workout, your muscles are in a state where they need nutrients for repair and growth. Milk, with its combination of protein and carbohydrates, can help replenish glycogen stores and support muscle recovery. Consider having a glass of milk or a milk-based protein shake after your exercise sessions.
Conclusion
In conclusion, choosing the right type of milk can be a valuable strategy for those looking to gain weight healthily and sustainably. Whole milk, 2% milk, chocolate milk, and homemade weight gain shakes are all good choices, depending on what you like. Make sure to include milk in your meals, and you'll see yourself gaining weight while staying healthy.
Frequently Asked Questions
1. Is drinking milk before bed helpful for weight gain?
Yes, having a glass of milk before bedtime can give you extra calories and nutrients, which can help you gain weight.
2. How much milk should I drink daily to gain weight?
The amount of milk you need depends on you, but having 2-3 cups a day is a good start.
3. Can lactose intolerance be a problem when drinking milk for weight gain?
If milk upsets your stomach, you can try lactose-free or plant-based milk alternatives to avoid tummy troubles.
4. Are there any risks if I drink too much milk for weight gain?
Having too much milk can make you gain too much weight or cause stomach problems, so it's best to watch how much you drink.
5. Can kids and teenagers use milk to gain weight healthily?
Yes, milk is good for growing kids and teenagers. It helps them gain weight as long as they eat balanced meals