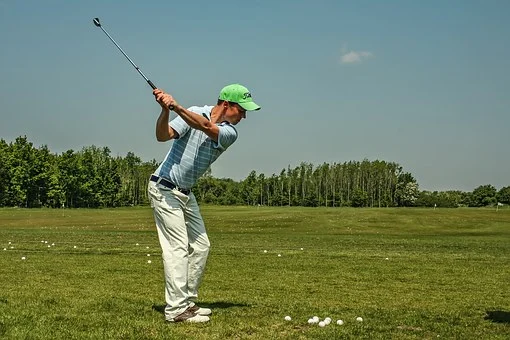 Best Top Golf Tips For Beginners
Best Top Golf Tips For Beginners
Golf is a sport that requires patience, skill, and technique. Whether you're a beginner or an experienced player, there are always new ways to improve your game. Here are some top golf tips that will help you take your game to the next level.
Warm up before playing:
To prevent injury and improve your performance, it's important to warm up before hitting the course. Start with some light stretching and gradually increase your activity level until you're ready to play.
Practice your swing:
Your swing is the most important aspect of your game. Focus on keeping your body in the proper form and maintaining a smooth, consistent swing. Practice on a driving range or in your backyard to refine your technique.
Pay attention to your grip:
The way you grip your club can greatly affect the trajectory of your shot. Make sure your grip is comfortable and secure, but not too tight. Experiment with different grip styles to find what works best for you.
Get the right equipment:
The right equipment can make a big difference in your game. Invest in a good set of clubs and make sure they're the right fit for your height and body type. Consider seeking the advice of a professional to help you choose the right equipment.
Study the course:
Before you start playing, take some time to study the course. Learn the layout, the hazards, and the wind patterns. This will help you make better decisions on the course and give you a better chance of playing well.
Stay focused:
Golf can be a mentally challenging sport. Stay focused on each shot and try to clear your mind of distractions. Take deep breaths, meditate, or use visualization techniques to help you stay calm and focused.
Have fun:
At the end of the day, golf is a game and should be enjoyable. Don't get too caught up in your score and remember to have fun on the course.
By following these tips, you'll be well on your way to improving your golf game. Remember, it takes time and practice to become a skilled golfer, so be patient and keep working at it. With the right mindset and a commitment to improvement, you'll be shooting lower scores in no time.
Tips About Golf Equipments
Golf equipment can greatly affect your game, so it's important to choose the right gear for your needs. Here are some tips for selecting golf equipment:
Choose the right clubs:
The type and number of clubs in your bag can greatly impact your performance. A typical set of clubs includes a driver, fairway woods, irons, wedges, and a putter. Make sure to choose clubs that fit your skill level and playing style.
Invest in quality golf balls:
Golf balls play a crucial role in your game. Look for balls that are specifically designed for your skill level and swing speed. Higher quality balls will provide more distance, control, and accuracy.
Consider custom fitting:
Custom fitting your clubs can greatly improve your performance. A professional club fitter can help you select the right clubs and make adjustments to suit your individual needs.
Wear appropriate clothing:
Comfortable, moisture-wicking clothing is important for golf. Make sure to dress appropriately for the weather conditions and choose shoes with proper support and grip.
Use a good quality golf bag:
A good golf bag will not only store your clubs and accessories, but also make it easier to transport them to and from the course. Look for a bag with durable construction and ample storage space.
Accessorize:
There are many golf accessories available that can enhance your game, such as gloves, tees, rangefinders, and head covers. Choose accessories that meet your specific needs and preferences.
Regular maintenance: Regular maintenance is important to ensure your equipment stays in top condition. Clean your clubs after each round and have them checked by a professional if you notice any problems.
Top Golf Equipment
Golf is a sport that requires a specific set of equipment to play. Here is a list of the essential equipment needed for golf:
Golf clubs: A set of golf clubs typically includes a driver, fairway woods, irons, wedges, and a putter. The number and type of clubs in your bag can vary based on your skill level and playing style.
Golf balls: Golf balls play a crucial role in your game. Look for balls that are designed for your skill level and swing speed.
Golf gloves: Golf gloves provide grip and comfort for your hands. They also help absorb moisture and prevent blisters.
Tees: Tees are used to elevate the ball off the ground for your first shot of each hole.
Golf bag: A golf bag is used to store and transport your clubs, balls, and other accessories. Look for a bag with ample storage space and durable construction.
Golf shoes: Golf shoes provide support and stability for your feet and help prevent slips on the course. Look for shoes with proper grip and support.
Rain gear: Rain gear is important for playing in wet conditions. Look for waterproof and breathable clothing to keep you dry and comfortable.
Umbrella: An umbrella is also useful for playing in wet conditions and can provide shelter from the sun.
These are the basic equipment you'll need to play golf. You can also consider additional accessories like a rangefinder, head covers, and golf towels to enhance your game. By having the right equipment, you'll be well equipped to enjoy a great round of golf. You can also consult pro golfers or you can visit top golf advisor for more detailed information about golf.