The History of Gigabyte's Biggest Controversies and Innovations
The History of Gigabyte's Biggest Controversies and Innovations
Source:https://www.ourpcb.com/the-history-of-gigabytes-biggest-controversies-and-innovations.html
Gigabyte Technology Co., Ltd. is a Taiwanese Stock Exchange-listed company that designs, manufactures, and distributes computer hardware. The company's main business is motherboards, but it also manufactures laptop computers and custom graphics cards.
Gigabyte defines itself as a business "with expertise encompassing consumer, business, gaming, and cloud systems." Adding that it has a "reputation as a leader in the industry with award-winning products including motherboards, graphics cards, laptops, mini PCs, and other PC components and accessories."
While Gigabyte has been a source of several innovations, the firm has also seen its fair share of controversies.
This article focuses on some of Gigabyte's most significant controversies and innovations. We start by following the history of the firm. We then present the company's innovations, as well as controversies, over the years.
The History of Gigabyte
According to Gigabyte's LinkedIn profile, the company "started as a research and development team." Pei-Cheng Yeh established Gigabyte in 1986. He still occupies the position of chairman and president at Gigabyte.
The financial news website MarketScreener.com reports that Yeh has been at the helm of another four companies. These are Gigazone International, Giga-Byte Communications Inc. (a subsidiary of Gigabyte Technology), G-Style Co., Ltd., and Chi-Ga Investment Corp.
Rivalry with Asus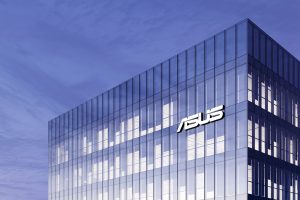 The rivalry between Gigabyte and Asus is well-documented. In 2004, Gigabyte accused Asus of cheating in benchmark tests. The allegation was that Asus had a concealed interlocking mode in its BIOS, giving certain motherboards speeds they could not otherwise attain in everyday use.
How did the people at Gigabyte become aware of the alleged cheating by Asus? ExtremeTech.com quotes a Gigabyte memo. It reads, "Out of curiosity, we tested the Asus P5AD2 Premium (Intel 925X motherboard). We found that in the Asus P5AD2 Premium BIOS, there is a setting called "PEG Link Mode."
And what was Asus' response? Tony Smith, writing for TheRegister.com, says the company responded by officially launching the hidden feature, calling it "an exclusive innovation for graphics performance enhancement." Adding that "Many competitors marveled at how the two new Asus motherboards achieved such excellent results."
Short-Lived Joint Venture
Whether Asus had cheated or not in 2004, Gigabyte certainly liked how the company did some things. In August 2006, ITNews.com.au reported that the "Component giants Gigabyte Technology and ASUSTek Computer (Asus) have established a joint venture that would see a newly established subsidiary produce Gigabyte-branded motherboards and graphics cards."
The joint venture aimed to increase efficiency in a motherboard market that Gigabyte believed was developing slowly.
ITNews.com.au adds that the joint venture was established with an initial capital investment of NT$8 billion (US$244 million). Gigabyte owned 51% of the new entity and Asus 49%.
Before the ink was dry on the joint venture signatures, Gigabyte and Asus announced that they were calling off the joint venture. In an article published by Yahoo Finance in March 2007, Darren Murph makes fun of the whole situation. He writes, "It's not uncommon to find two corporations with nothing better to do than join forces and fight the world together, but even we didn't expect the joint venture between ASUSTek and Gigabyte to be so short-lived."
Murph reports that the companies told the market that the joint venture was being called off because it caused "confusion of clients and suppliers, together with the changes of both internal and external factors." This does not seem to be the whole story, says Murph. However, he accepts that the breakup seems to have been amicable because Asus was exempted from penalties connected to the termination of the agreement.
The World's First Software-Controlled Power Supply
If Gigabyte was not too successful with joint ventures, the story was different regarding innovation. The company had several groundbreaking technologies and products. In July 2007, Gigabyte introduced the new Odin GT 800W power supply. But what's so innovative about a power supply? It had a feature that no one had seen before.
Christoph Katzer, a product reviewer for AnadTech.com, was one of the first people to see the Odin GT 800W. He reports that the innovative feature of the Odin GT 800W was that "It is possible to connect this power supply via a USB port to your system [PC] and control and monitor it via the included software."
Once connected to your PC, you could then use your system to adjust the power supply speed and regulate the DC-outputs to a certain level. Katzer adds that you could also "check on details of the actual voltage distributed and the power drawn from each rail."
Asus Gets Even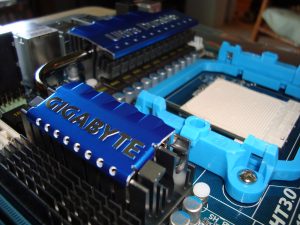 Gigabyte and Asus were involved in another public squabble in 2008. This time, Gigabyte was on the receiving end.
In a piece published by TechRadar.com, Dan Grabham reports that the two Taiwanese tech giants had fallen out following a statement by Asus saying, "a certain Taiwanese Motherboard Manufacturer had made false claims against Asus motherboards."
According to Grabham, Asus had accessed leaked confidential information where Gigabyte was accusing Asus of making false claims about its Energy Processing Unit (EPU). Asus had claimed that the EPU could "detect current PC loadings in real-time and automatically moderate the power supply for complete system-level power savings."
The documents may have been leaked, but Gigabyte indicated that it stood by its allegations. In a defiant statement, Gigabyte is quoted saying, "While Gigabyte would like to express regret over any confusion this situation may have caused our competitor's customers, we do stand by our statements and testing report 100 percent, and eagerly await our competitor to clarify the issues we raised in order to avoid any further confusion."
Innovative iPhone/iPad On/Off Charge Feature
In 2010, owners of older Apple computers struggled to charge their Apple iPads from a USB port. The process was painstakingly slow, and the PC had to be on. Gigabyte soon had a solution: a new on/off charge feature that reduced charging time by up to 40 percent.
Introducing the innovation, Gigabyte said, "Gigabyte's latest motherboards are equipped with ON/OFF Charge technology which allows you not only to charge your iPhone, iPad or iPod Touch, but it allows you to Quick Charge it." Adding, "As an added bonus, it can even be charged when your PC is turned off."
World's First Z68 Motherboards with Onboard mSATA for Intel
In keeping with its tradition of innovations, Gigabyte launched the world's first mSATA-equipped Z68 motherboards in May 2011. At the time, the Asian version of DigiTimes.com described the innovation as the "world's first motherboards to feature onboard mSATA for Intel SLC SSDs to enable Intel Smart Response Technology."
A Gigabyte press release quotes Richard Chen, VP of Worldwide Sales and Marketing at Gigabyte, commenting about the new motherboards. He says, "Gigabyte is excited to introduce a complete range of Z68 Express Chipset enabled motherboards that deliver exceptional performance and a multitude of unique features like Touch BIOS and onboard mSATA that help them stand out from the crowd."
Becoming the World's Largest Motherboard Vendor
In 2015, Gigabyte overtook Asus as the world's leading motherboard vendor. In the first quarter of that year, Gigabyte shipped 4.8 million motherboards while Asus shipped 4.5 million.
An Ad Gone Wrong
When Asus released marketing material for its X570 motherboards in July 2019, Gigabyte was left seething. Gigabyte accused its competitor of defamation because the advertisements left anyone who saw them without a doubt that Asus was disparaging Gigabyte products.
Because the Asus comparison was linked to the AMD Ryzen 3000 platform, Gigabyte approached AMD to register its disapproval. It looks like AMD agreed that the Asus marketing material was in bad taste because the material was pulled off the internet without much ado.
Mocking Mainland-Made Products
Earlier in 2021, when Gigabyte introduced its e-sports laptop series, it insinuated that its products were of better quality than those made in Mainland China, where quality control was lacking. As expected, this raised the ire of authorities and consumers in Mainland China.
The Chinese daily tabloid Global Times reports that the Chinese e-commerce search engines JD.com and Suning.com were quick to act against Gigabyte for denigrating Chinese products. Both platforms removed Gigabyte products from their search results.
Under pressure, Gigabyte offered an apology. According to Global Times, the company posted an official video indicating that "its statement was false, and was caused by the mistake of inter-management." Adding that it has been doing business in Mainland China for over 20 years and that "more than 90 percent of its PC and related hardware capacity was located in Chinese mainland."
Despite the apology, some reports indicate that the insinuation that products made in China were low quality cost Gigabyte a little more than half a billion dollars in value when the controversy led to its share price plummeting 10%.